Exclusive podcast with FANUC UK's Oliver Selby
Bot-Hive's Head of Customers, Yas Haghighat, sat down with FANUC UK's Technical Support Engineer Oliver Selby in this (socially distanced) exclusive 2020 podcast. We wanted to get into the nitty gritty of exactly how FANUC work and how the company helps new customers, especially those SMEs who are completely new to automation. Oliver has had years and years of experience and is 'The One' to go to for help with all things automation. With the UK in lockdown and the majority of people having to work from home, workplaces have had to scale back in their staffing - but what happens when your business relies on manpower in factories? Is there a way to futureproof your business if a situation like the pandemic ever arises again? FANUC UK have products in their range that can give solutions on automating your workforce, and how to grow your business in the future, so in this podcast, Oliver is going to give us a good head start into how we can change our thinking and what the next steps for us could be.
Listen to the full podcast on:
The most effective way to secure the future of UK businesses is to provide a stream of enthusiastic and automation-literate employees, capable of engaging with the latest technology.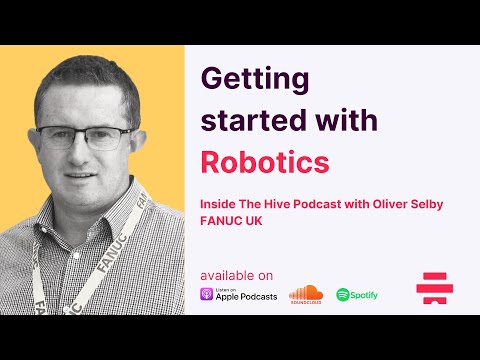 Inside the Hive: Bot-Hive & FANUC UK Podcast