CASE STUDY
3D Saw Cutting Copper Profile Rods
01
High path accuracy
02
Low-vibration structure
03
360kg payload capacity
Client
Overview
Turnover
Company Size
Project Lead
Installation Time
Industry Sector
Task
Business Problem
Wieland Anlagentechnik is based in Neu-Ulm, Germany.
The company s a subsidiary of semiconductor manufacturer Wieland-Werke AG, has a workforce of about 50 and develops and builds highly productive special machines and production equipment for machining in accordance with specific customer requirements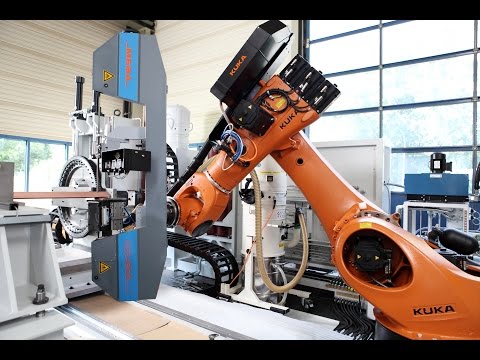 A solution was wanted for varying material thickness & cut direction of copper
It was to be a concept for pointing and hardening the copper profile rods
"A solution was needed for the complete automation of the pointing process," explains Andreas Wiedmann, Head of Development, Marketing and Sales at Wieland Anlagentechnik. The workpieces cannot be ...
Show More
Sources: https://www.kuka.com/en-gb/industries/solutions-database/2016/07/solution-robotics-wieland