PROTOTYPE
Amazon Prime Delivery Drone
01
50% net zero carbon by 2030
02
Packages of 5lbs delivered
03
30min delivery time
Client
Overview
Industry Sector
Task
Business Problem
Amazon's prototype is currently testing
Prime Air development is taking place in centres around the USA, UK, Austria, France and Israel. Safety is the top priority for the delivery giant and have recently released the newest drone design.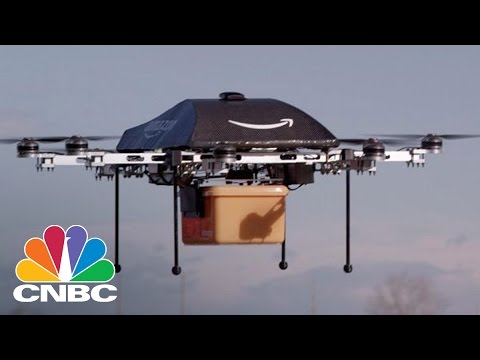 Amazon Prime Air will endeavour to deliver packages of 5lbs in 30 minutes
Safety and Security are the top priorities
Amazon Prime Air is a service that will deliver packages up to five pounds in 30 minutes or less using small drones. Safety and security are top priorities as Amazon look to incorporate small drone...
Show More
Sources: https://www.amazon.com/Amazon-Prime-Air