CASE STUDY
Avoiding Bin Picking Collisions in Manufacturing of Heavy Duty Parts
01
Collision issues solved
02
Cylindrical object picking
03
Saved Operators' Time
Client
Overview
Turnover
Company Size
Project Lead
Installation Time
Industry Sector
Task
Business Problem
Jinmyung Powertech produce key parts for heavy duty machinery
The Korean based company supply key parts such as clutches and brakes to overseas. They supply construction, agricultural and industrial machinery.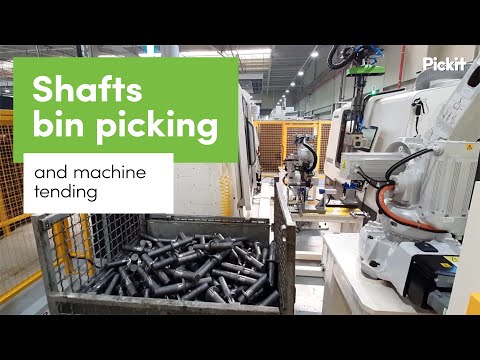 Workers were manually and tediously loading and unloading CNC machines
The original machines required a lot of attention from manual operators
Jinmyung Powertech faced the challenges of bin picking and machine loading to the CNC machine for shaft production. Workers repeatedly performed the tedious task of picking and placing the heavy pa...
Show More
Sources: https://blog.pickit3d.com/how-jmpt-korea-addressed-automation-challenges-with-abb-robots-and-pickit-3d-vision