CASE STUDY
Bonding Plastic Threaded Bolts in Power Engineering
01
100% product quality
02
Zero defect rate
03
Capable of independent QA
Client
Overview
Turnover
Company Size
Project Lead
Installation Time
Industry Sector
Task
Business Problem
WKT employ 70 people and are HQ'd in Geeste-Dalum, Germany
WKT serves customers in the power engineering field and in typical applications such as high-voltage facilities, transformers, medical technology, aircraft manufacturing, rail technology and switchgears.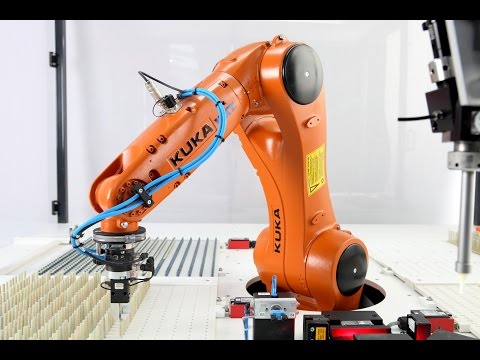 Precision gluing of the plastic was the most important
WKT's aim was to reduce their product defect rate to 0%
The assembly and gluing of various plastic components occurs at the beginning of every product. This preparatory work includes the assembly of three components: nut (in square or hexagon design), t...
Show More
Sources: https://www.kuka.com/en-gb/industries/solutions-database/2016/07/solution-robotics-wkt