R & D
Cockroach Inspired Robot for Innovation Research
01
2.25cm long
02
0.3g weight
03
14 body length run/sec
Client
Overview
Project Time
Jayaram, Castellanos, Farrell Helbling & Shum (Harvard University)
Collaborators
Industry Sector
Task
Business Problem
The HAMR-JR is a scaled down version of an existing Harvard Microrobot
The Harvard project is an example of 'pop up manufacturing' where the research is based specifically on scaling down the existing MicroRobot and rebuild it in a variety of sizes, and versions - without major changes to its fabrication.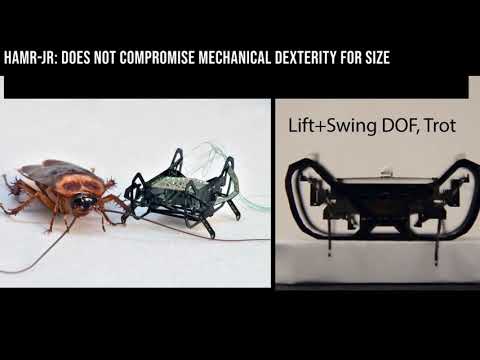 The HAMR-JR is the most dexterous robot of its size
The research has the potential in areas such as medical or search & rescue
HAMR-JR is a 22.5mm, 320mg quadrupedal microrobot. With 8 independently acutated degrees of freedom, HAMR-JR is, to the knowledge of the team, the most mechanically dexterous legged robot at its sc...
Show More
Sources: https://www.designboom.com/technology/hamr-jr-robot-coin-size-inspired-cockroach-06-09-2020/