CASE STUDY
Fault Testing and Analysis Services
01
Accurate product testing
02
24/7 testing
03
Easy integration
Client
Overview
Turnover
Company Size
Project Lead
Installation Time
Industry Sector
Task
Business Problem
NextGen Technology is a multinational company headquartered in the UK.
NextGen provide automated testing and fault analysis services, helping their customers validate and launch new products in industries from automotive to smartphone development.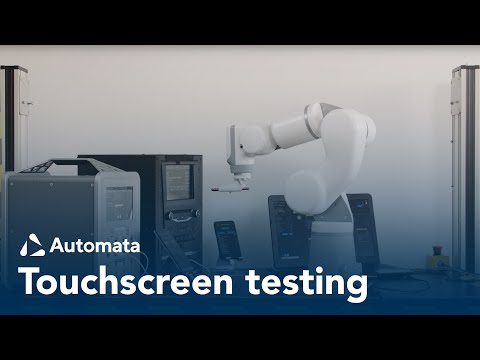 NextGen Technology does end user testing including button pushing fault analysis
Staff testers mean that accuracy and repeatability is not always precise
NextGen Technology is an automation company whose main product is ATAM, an automation test tool which allows the company to do end user testing in an automated way for different products that their...
Show More
Sources: https://automata.tech/#use-case-product-testing
What is the team saying?
We're finding that it's able to achieve the same functionality of products that could be up to 4 times its price, and achieve the same level of performance
Harbans Dass
Managing Director
We're finding that it's able to achieve the same functionality of products that could be up to 4 times its price, and achieve the same level of performance
Harbans Dass
Managing Director
We're finding that it's able to achieve the same functionality of products that could be up to 4 times its price, and achieve the same level of performance
Harbans Dass
Managing Director
We're finding that it's able to achieve the same functionality of products that could be up to 4 times its price, and achieve the same level of performance
Harbans Dass
Managing Director
We're finding that it's able to achieve the same functionality of products that could be up to 4 times its price, and achieve the same level of performance
Harbans Dass
Managing Director