CASE STUDY
Fire Fighting Robots at Notre Dame
01
250m projectile water reach
02
Resistant up to 900°C
03
Carrying capacity up to 500kg
Client
Overview
Turnover
Company Size
Project Lead
Installation Time
Industry Sector
Task
Business Problem
Robots were able to ensure less injuries during the 2019 fire of Notre Dame
The devastating fire at Notre Dame was so extreme that it was too dangerous for human fire fighters to enter the burning building. A fire fighting robot and drones were deployed by the Paris Fire Brigade to aid with the operation.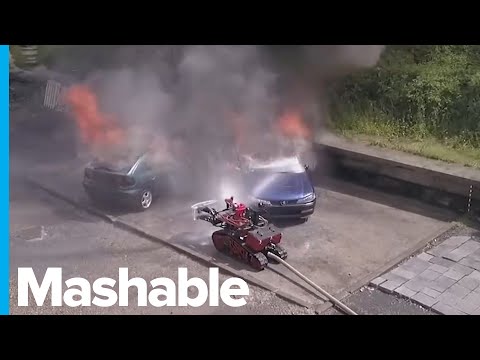 On 15 April 2019, a devastating fire broke out at the Notre Dame cathedral
Aerial firefighting could not be used, due to the danger of structural damage
On 15 April 2019, a structural fire broke out under the roof of the historic Notre Dame cathedral in Paris. The building's spire collapsed and the majority of its upper walls were severely damaged,...
Show More
Sources: https://www.shark-robotics.com/