USER CASE
Handling of Flexible Printed Circuit Boards
01
±0.05mm repeatability
02
2kg payload per arm
03
Sorting of random placements
Asia Pacific is one of the fastest growing printed circuit board industries
A PCB supports and electrically connects electrical or electronic components using conductive tracks, pads and other features etched from one or more sheet layers of copper laminated onto sheet layers of a non-conductive material.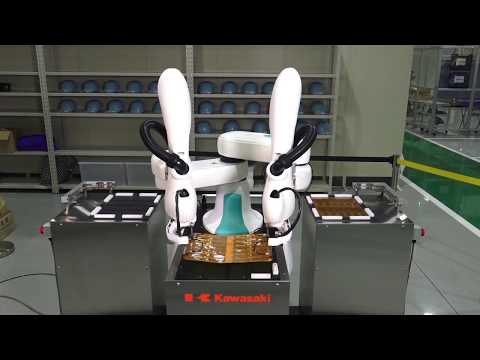 Circuit boards are a delicate material to handle
The use of robots would take away human error in the production process
Circuit Boards are extremely delicate materials to handle. Quality Assurance in the material handling process is paramount and there is no margin for human error. By using a collaborative robot, th...
Show More
Sources: https://robotics.kawasaki.com/en1/applications/videos/00113/index.html