CASE STUDY
Metalforming and Sculpting Building Materials
01
Bespoke & custom orders
02
Human/Bot design collaboration
03
Easy integration with CAD
Client
Overview
Turnover
Company Size
Project Lead
Installation Time
Industry Sector
Task
Business Problem
RoboFold use robots to explore new ways of bending metal for architects
London-based design consultancy RoboFold has attracted attention for its work produced by robots, which has included custom-built furniture, facades for buildings and structures.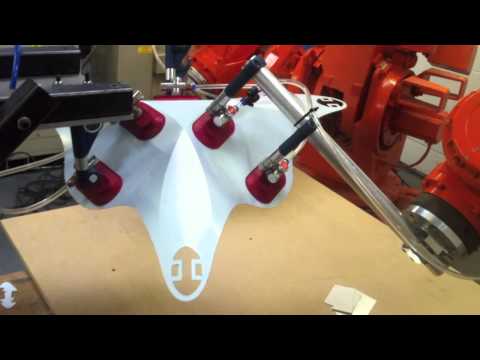 The use of robots was the culmination of a quest started in 1997
The founder was interested in developing a system for producing curved metal

The use of the robots is the culmination of a quest started by RoboFold proprietor, Gregory Epps, in 1997. "I firmly believe that there are no limitations in design or in the possibilities of t...
Show More
Sources: https://www.robofold.com/gallery