PROTOTYPE
Underwater Blade Propulsion Research with a Robotic Fish
01
0.85m/s speed
02
27% faster than other projects
03
100% more efficient
Client
Overview
Industry Sector
Task
Business Problem
A student of The Technical University of Delft has 3D printed a fish prototype
The low-cost fish prototype provides research into fin oscillation looking into improving underwater blade propulsion and the efficiency of traditional propeller based underwater drones.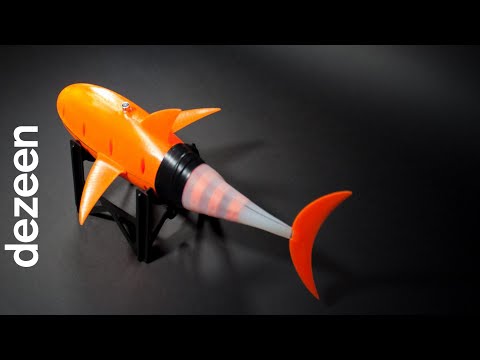 The student was looking for a project that would contribute to marine robotics
His goal was to improve on the speed of exisiting robotic fish
Sander van der Berg of TU Delft was looking for a graduation project that would contritube significantly to marine robotics research within a brief research time span. His opportunity presented its...
Show More
Sources: https://www.dezeen.com/2019/09/11/robotic-fish-rosander-van-den-berg-tu-delft-robotic-underwater-drone/